Live Better Homes
Live Better Homes is a custom and new home builder serving Edmonton and the surrounding regions. They approached us in early 2018 to begin the process of a full company brand refresh, which included a new website and new company print collateral templates. As a team, we were able to provide quality craftsmanship, unsurpassed service, and premium products for this refresh.
Our team researched the data from the company's then-current website and noticed something unique to the home building industry; customers were searching for communities more than they were for home builders. Using this data in a collaborative way, we came up with a custom website solution that drives traffic toward specific areas to meet their conversion goals.
In this particular case, we also used paid media to achieve accelerated business conversions. By developing audiences across platforms over a 2-year period, we saw increased results month-after-month throughout the entire campaign period. Lead generation increased by 225% in just two years.
Deep analytics informed us about how customers shopping for homes perform searches online, which translated to the development of a new kind of real estate website experience.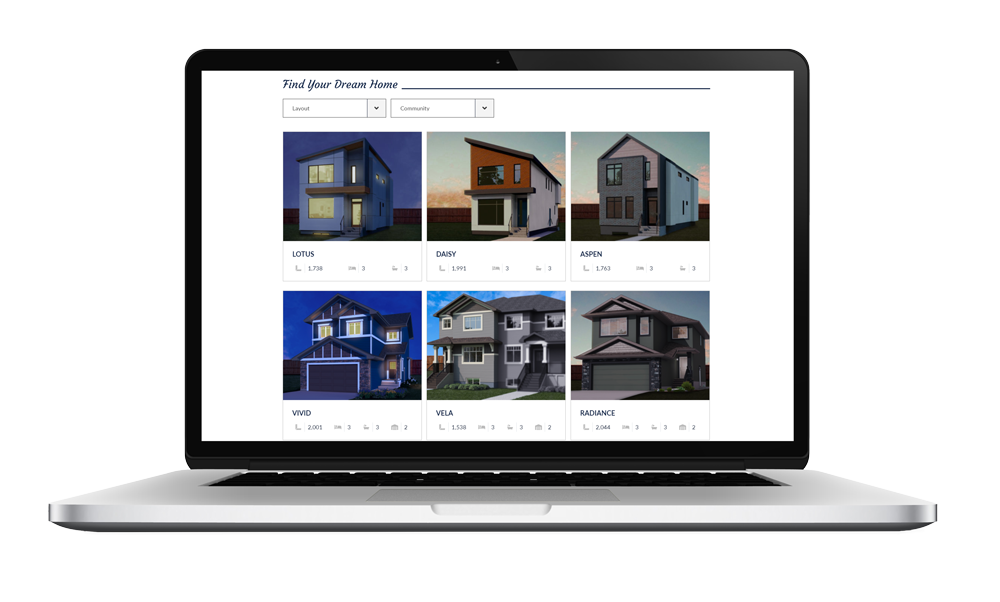 Developing a robust SEM strategy that put business goals as the top priority led to a 225% increase in lead generation in just two years. We also developed more robust audiences and lowered overall marketing costs.