EGM Drywall Systems
EGM Drywall Systems Inc. has successfully built their business on networking and relationships. This is something that is not going to change. However, they saw the need to transfer some of the brand authority developed within the industry to their online presence.
Collaborating with the EGM team, we coordinated an online refresh that included every section of their content map. First, we designed and developed a new EGM website. Using modern content, fast loading speeds, and clean approach, the website was developed in a way that focused on past projects, new staffing needs, and strong calls-to-action throughout the site.
Once the website was live, we quickly focused on unifying the new look across other platforms and social media. New video content and photography were also completed to refresh the brand's online visuals. Together, a larger strategy that included paid media was implemented to help EGM get in front of their existing customers and stay top-of-mind.
Distinct online marketing strategies were implemented for residential, commercial, and industrial clients. Each of these required different levels of relationship-building in the real world and online.
A full brand refresh to include a modern online presence, a new website and unified social media presence. Fast-load speed, responsive design, and a timeless brand image were all considered on this project.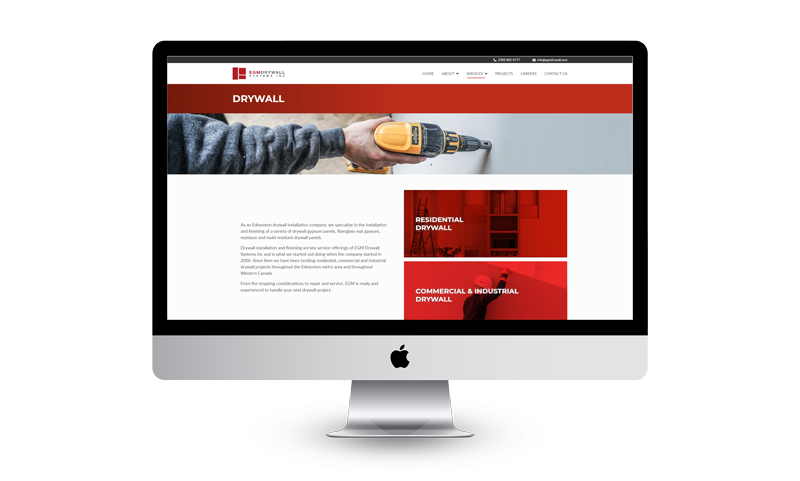 Distinct online strategies for residential, commercial, and industrial clients requiring drywall services were required. A unified approach that focussed on providing customers and potential clients with value was implemented.