Standard Scaffold
Standard Scaffolding & Insulation Services Incorporated was founded in 2009. They're committed to the growth of people, applying innovation, and delivering continuous improvement. Together, this formula helped them grow into one of the biggest scaffolding companies in Western Canada. In 2017, Standard knew it was time to rebrand. Their original logo got the job done for a small family-run company; however, they now were much bigger and needed to modernize the look and attract a changing industrial purchasing landscape.
At the time, the company was also adding services, which included industrial insulation, fireproofing, coatings repair, and site support services. These services needed to be built into the fabric of the brand.
From a new website to social platforms to a complete refresh of all company brochures, we worked closely with the Standard Scaffolding executive management to bring the new brand to life. Our entire team had a hand in contributing to the success of new targeted campaigns and initiatives.
A new logo, a new look, a new website and a powerful new message have helped Standard Scaffolding set themselves apart within the industrial scaffolding industry.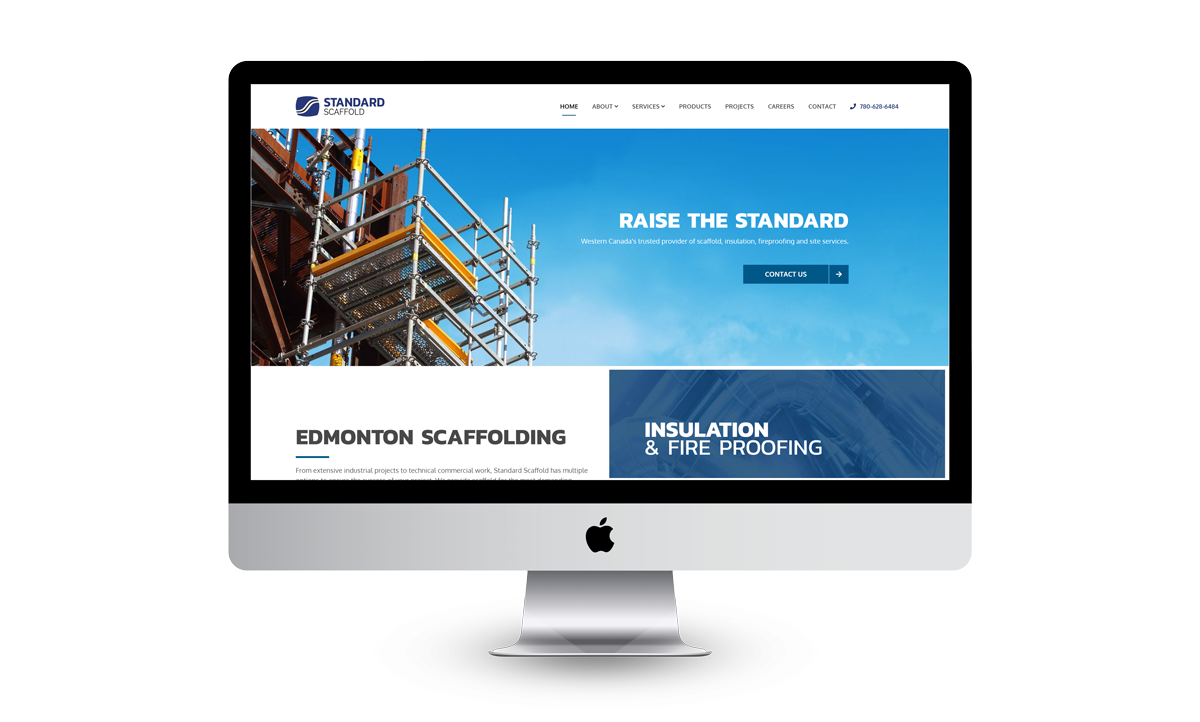 Created an integrated LinkedIn strategy to get the Standard Scaffolding brand in front of the commercial and industrial procurement teams that send out RFP's in the scaffolding industry.