Thermo Solutions
Thermo Solutions Insulation Inc. is a local Edmonton spray foam insulation company. We love working with local companies looking to extend their reach and gain online validation through their presence.
Thermo approached us with the need to supplement great organic SEO with both paid media and strategic Google Maps optimization. Business objectives drove the need to create and supplement established leads with new customers they hadn't previously been able to reach.
Our team studied the industry and the Thermo customer avatars to identify the most efficient media purchases to get in front of those audiences. Together, a strategy of search engine, direct mail, and social media content was put together. Over the course of one year, we were able to drive the cost per lead down by 24%, and the conversion compound rate up by 4%. Campaign learning and audience development help us continually improve the campaign.
We were able to drive search engine marketing the cost-per-lead down by 24% and conversion compound rate up 4% month-after-month through using new third-party ad platforms and expanding remarketing audiences.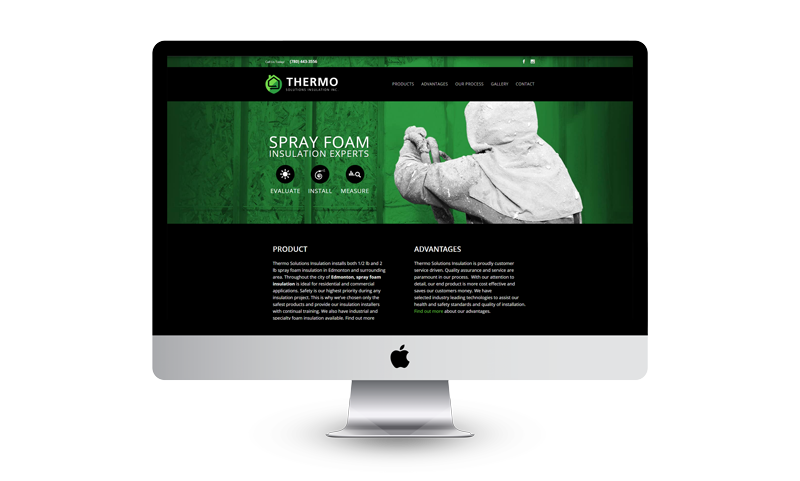 Google Maps optimization of the Thermo Solutions Google My Business profile saw an increase that brought them into the top three spray foam companies rankings in Edmonton. Objective lead to an average of 40 more phonecall leads per month.