WINMAR®
WINMAR® has been Canada's residential and commercial property restoration specialists for over 40 years. They have 90 locations and 1500 employees coast to coast. A steep growth curve kept qualified crews busy returning your damaged property to pre-loss condition. Their promise is: "We're Coming Through for You".
When WINMAR® approached Magnolias to assess a potential brand refresh, our team jumped on the opportunity and took the refresh seriously. Any business steeped in so much history needed to have the right approach to refresh and maintain the brand equity developed over 40 years. At the same time, the WINMAR® brand had not changed much in that time, so there was room to modernize and strengthen the look, tone, unity and feel across online platforms, franchise systems, tradeshows, and print collateral.
Starting from three new refresh options our team compiled with varying degrees of change, we worked collaboratively with the WINMAR® team to finalize a new brand guide. Then it was our mandate to take the new guide and extend it across the entire brand in both English and French.
From social media to company letterhead, we set out on the mission to unify and protect the brand. Completing the refresh also came with new modern responsibilities. New social media content – both video and static – would offer value to the industry, new media center guidelines and photos would continually update franchise owners, and continuous improvement on advertising campaigns across the country would drive business objectives.
An entire brand refresh of a company that has been around for 40 years was not taken lightly. Our team tirelessly researched and analyzed market trends to create a strengthened, yet timeless look to the new brand.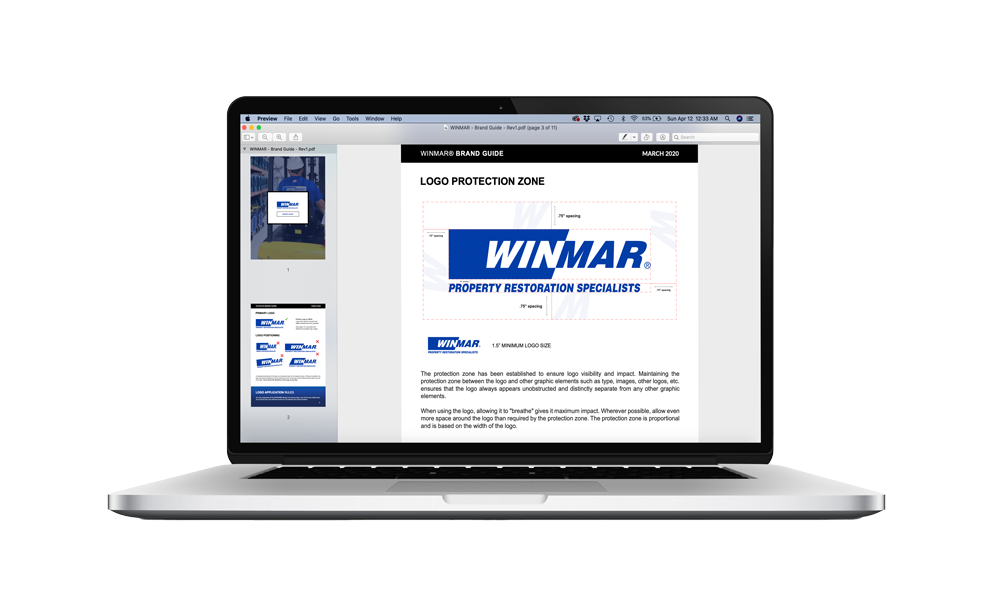 Implementation of an entire brand management system to ensure franchise owners and corporate management was fully prepared to use the brand to its maximum advantage.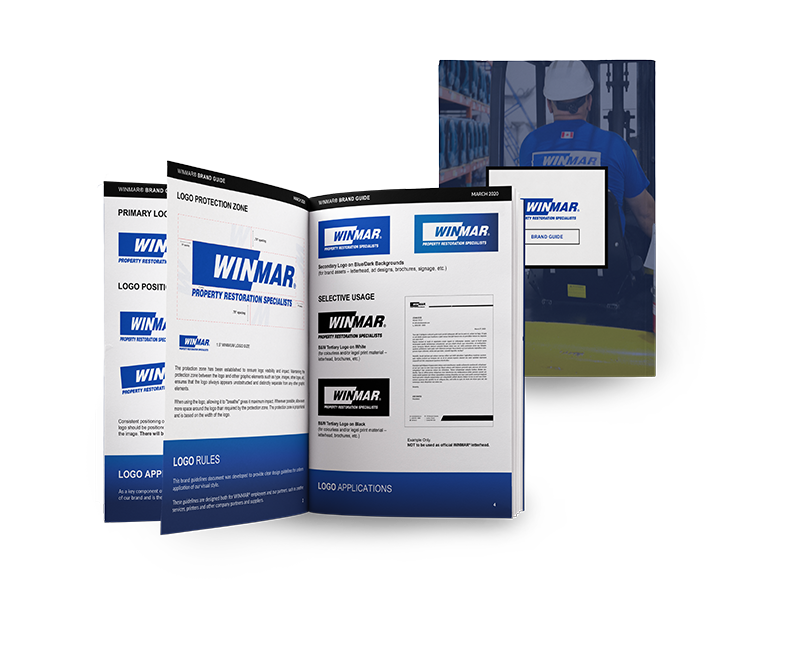 A comprehensive online creation guideline and crisis management plan were developed to keep the brand unified and prepare for any situation.