Social Media Content Planning Calendar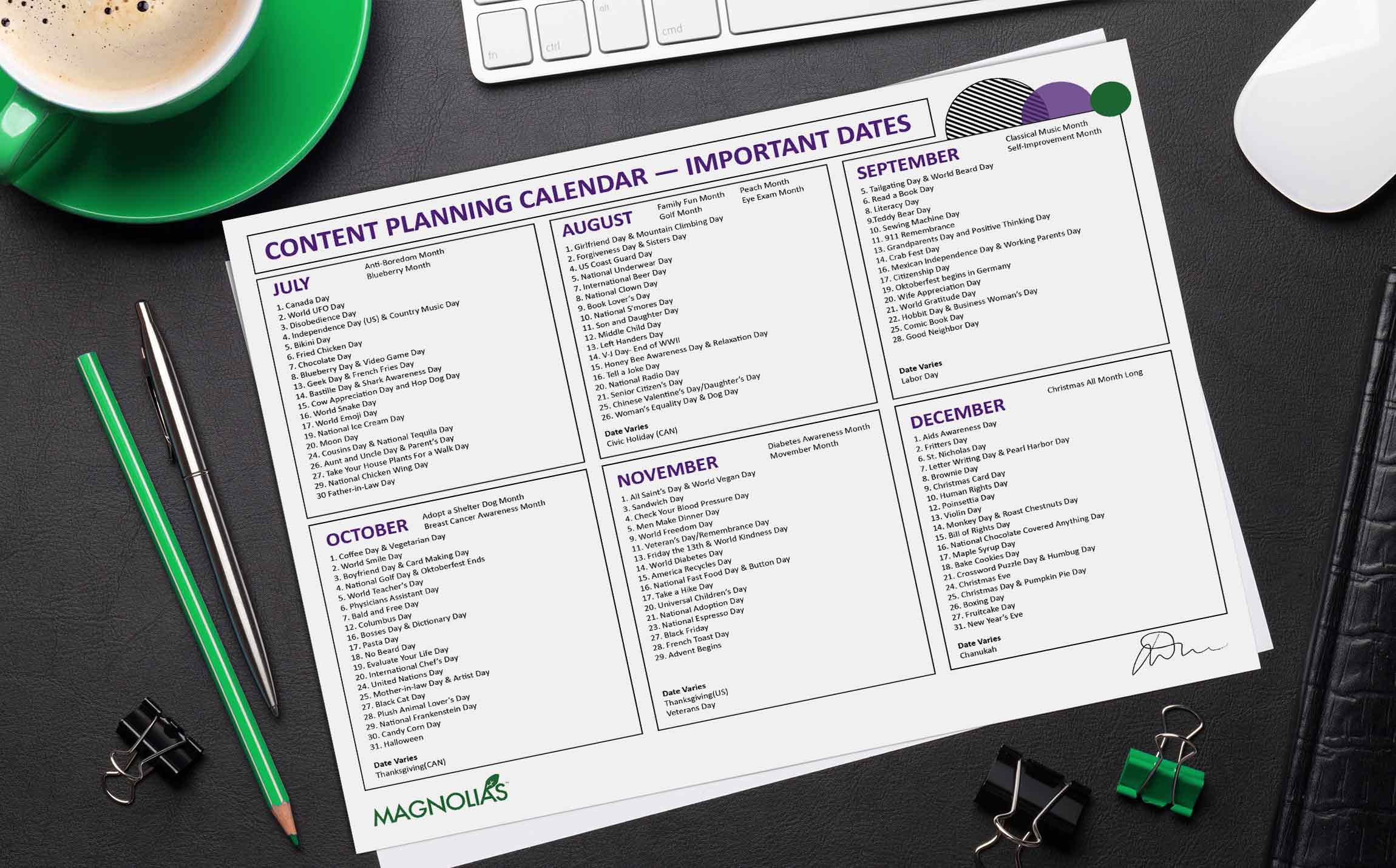 With the fast-paced change of audiences and platforms, we don't always recommend planning too far in advance. However, depending on the size and content creation capabilities of a company, that does not mean that planning content for the upcoming 1-6 months does not come with a lot of value. This social media planning calendar is designed to be versatile in planning content month-to-month while recognizing potential important dates that could be relevant to your audience. Best of all is a FREE PDF download!
Back to Free Stuff
Download Your Document!
Put in your email address to receive your download link. Don't worry, we'll never spam you.